For over 100 years, Big Brothers Big Sisters has been making a meaningful difference in the lives of at-risk boys and girls through our organization's well know and highly respected site and community-based mentoring programs.
Serving as role models, Big brothers and Big sisters teach by example the importance of staying in school, and having respect for family, peers and community. For both Big and Little, the mentoring experience becomes a life changing relationship built on friendship, trust and empowerment.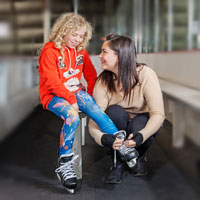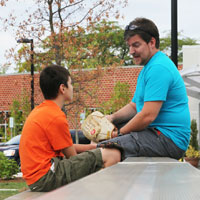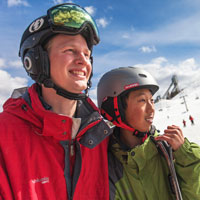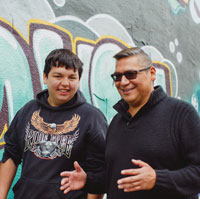 Outcomes of Mentoring
Studies show that mentoring helps kids stay in school, avoid risky behaviour such as bullying and grow up having more respect for family, peers and community.
Changing young lives can change life in our communities too. Helping children reach their full potential can lead to positive community outcomes.
Volunteer Levels
Group Volunteering:
Volunteers are placed to support a group within the Boys and Girls Club After-School Programs within weeks of applying. Areas of volunteering depend on availability and interests. Program of interests could involve specific age groups, athletics programs, education help, etc.
1:1 Mentoring On-Site:
Volunteers can soon decide to continue the process and become a 1:1 Mentor on-site. This program consists of completing the Big Brothers Big Sisters screening process for Mentors and will match a mentor with a member within the Boys and Girls Club based on hobbies, interests and needs of the child.
1:1 Mentoring in the Community:
On-site mentors complete all required screening as per BBBS policy and choose to graduate their friendship with their mentee to a Community Match. This entails a commitment of at least 1 year and visits with their mentee at least once a week for 2 to 4 hours each visit. The relationship will be a trusting friendship where the mentor is a role model and confidant for the mentee.
Special Events & Fundraising:
Support our staff in raising funds for our mentoring programs, by helping with special events, such as the Bowl For Kids Sake, Teddy Bear Picnic and Holiday Gift Wrapping Events.
Please be advised that if you are applying for any positions working directly with children and youth you will be required to complete a Criminal Record Check with Vulnerable Sector Screening.
For more information on the current volunteer opportunities please contact:
GRAHAM OSWALD
MANAGER, VOLUNTEER RECRUITMENT AND INTAKE
(613) 544 1621 ext 401